Live Well Bake Often


3:00 am PDT, October 14, 2019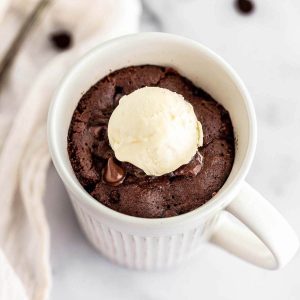 One of the most comment recipe requests I receive is for small batch desserts. Over the years I've shared a few of my favorites like these small-batch chocolate chip cookies and these small-batch peanut butter cookies. But today I wanted to share one that's even easier – this simple chocolate mug cake recipe.
Unlike most of my other small-batch desserts, this mug cake doesn't require an oven. All you have to do is mix up the batter, pour it into a mug, and pop it into the microwave for a little over a minute. That's it!
Another great thing about this recipe is that it doesn't require any eggs and uses simple ingredients, most of which you probably already have on hand.
Continue reading Chocolate Mug Cake at Live Well Bake Often.